FREQUENTLY ASKED QUESTIONS


ABOUT WEBSITES

Find out more about the way our interactive agency works!
How soon will my website be ready?
We can provide you with a detailed deadline if you let us know when you plan to start work. We are able to create simple business cards for companies even within 2 weeks after the client provides us with all the necessary materials. The time taken to complete a project is greatly influenced by the quick decision-making of the people responsible for the project on the client's side.
How do I communicate what I expect from my website?
A good first step in working on a project is filling in the brief.
In order to understand your expectations well, we offer a meeting at a convenient time or a telephone conversation. We also undertake remote work. As a summary of the conversation we send an email with all the arrangements written down.
Fill in the brief to get a quotation.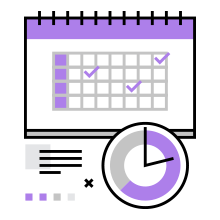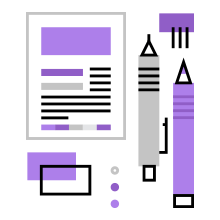 What materials from the client's side are needed to create a website?
To start working on your website, we need all the content (texts) that you want to appear on the website and your company logo. We also need information about the photos that are to appear on the website – do you have your own photos or do you want to use a photo bank?
Do I have to buy images for my website?
The purchase of photos and images from the image bank is included in the project price.
It is possible to have a photo session (business, product) with a professional photographer we cooperate with – this service is additionally paid.
Will it be possible to manage content on my website (e.g. adding photos, changing the text)?
Yes, it is possible – while creating websites we use content management system WordPress. It is one of the most popular CMS systems on the market, which allows you to manage content in an easy way.
Will the website adapt to mobile devices – phones, tablets?
Yes, all websites designed by Epic Agency are responsive – meaning they adapt to mobile devices.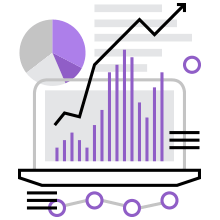 Will my website be positioned in Google?
Our company does not deal with website positioning. However the WordPress system, which we use, is positioning friendly.
When creating websites, we care about such standards as – maintaining header structure, adding meta tags to subpages, optimising page load speed.
Are the websites produced by your company covered by technical support?
Yes, we offer free technical support for one year from the creation of the website.
As part of the support, we offer: updating the website, fixing potential errors, support for problems with managing the content on the website.
Does Epic Agency help with domain registration and hosting selection?
Yes, of course – we help our clients choose the right name for their website, register a domain and select hosting that meets your requirements.
Do you develop web shops?
No, we do not deal with creating online shops. We create modern, responsive information websites, which are designed to consolidate the professional image of the company on the Internet. However, we do cooperate with companies that make online shops.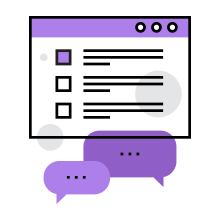 I have a small company – is it worth buying a website?
Yes! More and more people judge the credibility and professionalism of a company by its website – that's why even a small company should have a modern, visually attractive website.
A website is a great basis for marketing activities, especially when starting a business – information spreads fastest on the Internet.
Do you create websites only for companies from Krakow and its surroundings?
Our area of operation is not only Krakow – we create websites for companies from all over Poland, as well as for foreign clients.