Website Wojciech S. Wocław
Website based on WordPress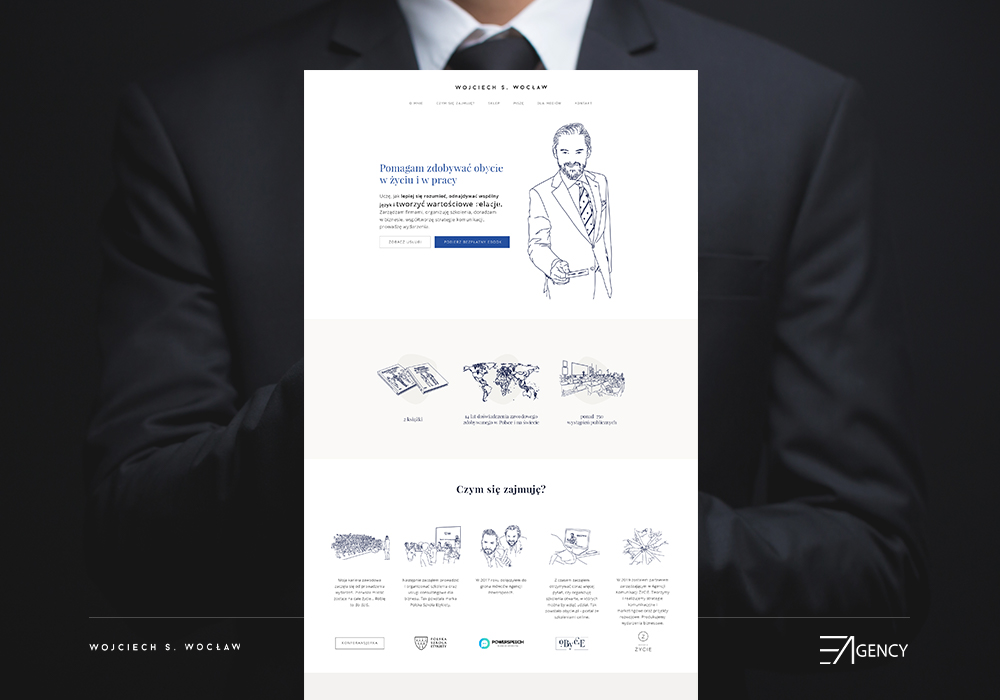 Wojciech S. Wocław deals with trainings, personal development, helps to build self-confidence in life and at work. Our web design is modern and elegant. Because the client actively runs a blog, the website was created based on WordPress system, which allows you to easily manage the content on the site.
Client: Wojciech S. Wocław
Date of implementation: July 2020.
Category: Website for a service company