Website for Szkoły Mistrzostwa Sportowego
Website based on WordPress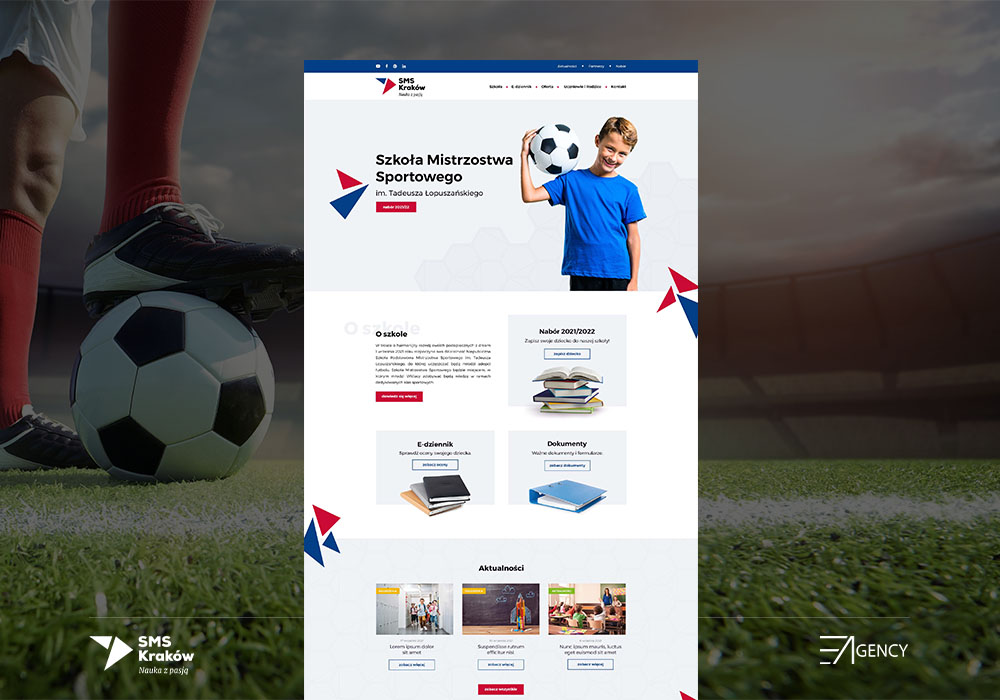 We designed and implemented a website for the Tadeusz Łopuszański Nonpublic Primary School of Sports Championship. While designing the website we paid special attention to making it intuitive to use for both parents and pupils.  The website created by us is based on the WordPress content management system.
Client: Akademia Piłkarska Wisła Kraków
Date of implementation: February 2022.
Category: Website for a non-public sports school